Jackie Pick
Two weeks ago, I frogged four or five inches of a knitting project because I had twisted a stitch when joining in the round.
After a few days off, I started again. Careful. So careful.
Guess what?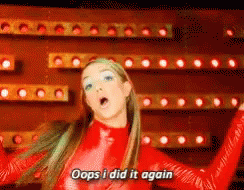 I hate frogging. I hate frogging the same project twice even more. There's a reason frogs were plagues once upon a time in Egypt.
I'm going to try again, this time with longer cables on the needles so the stitches won't be all bunchy (technical term) and I can see much more easily if I'm about to twist n' frog.
Things are winding down and winding up for us. School starts in 12 days, and my kids are feeling it hard. Camps ended today. Littlest joined us for an expo at the twins' class. They all are tired and bummed that we put them in a program that had homework after 7…
View original post 139 more words